Ripped Pants at Work
A downloadable game for Windows and macOS
REVIEWS
"For three bucks on Steam it's a no-brainer if you're looking for a good way to kill time before bed or, if you're a true sneaky mastermind, at work while you should be writing memos and whatnot." – Game Space
"Nearly everything about this game is an absolute delight..." – Steam Shovelers
"The game, needless to say, is very funny. With multiple locations, blocky visuals and a jaunty soundtrack, Ripped Pants at Work is a delightful blast of stealth-based fun." – Red Bull Games


Ripped Pants at Work is a frantic stealth game about searching for new pants. Players control an ordinary office worker on their first day of work. After an unfortunate incident involving a pencil on the floor and pants that were way too tight, the player must venture out of the office and into the city on a hunt for new pants.
Explore a small, open city filled with different pairs of pants! Players can challenge themselves to find the most pants in the shortest amount of time. Some pants are easy to find. Some are a bit trickier!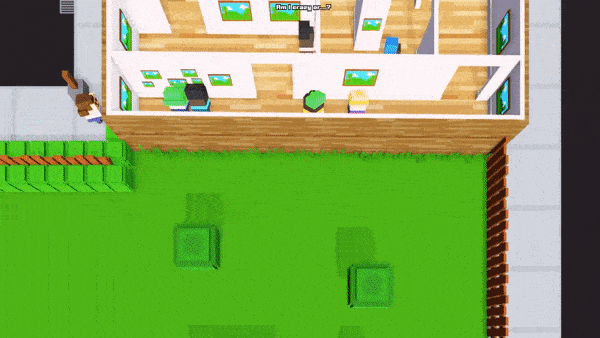 This happens to everybody! Ripping your pants is one of those things that everyone can sympathize with, but it's still so embarrassing. Every time you play, you'll control a new, randomly generated character!
If you find pants successfully, you'll continue as the same person. If you get caught with no pants, you'll be fired and play as the next person hired for the job!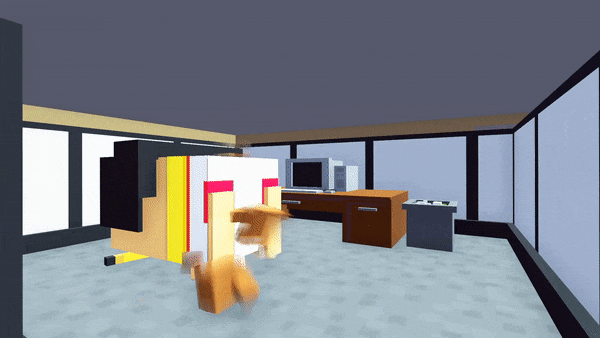 Sneak through a small, open-world, city, full of unique locations and people.

Break line of sight, hide behind people and in bushes, and run across streets and through buildings with a unique brand of frantic stealth.

Play the game as a different, randomly generated character every time. If you get caught pantsless by too many people, you'll get fired for indecency. The cycle continues with the next person to get hired for your job.

Best your personal record and see how many pairs of pants you can get in the shortest amount of time!
Purchase
In order to download this game you must purchase it at or above the minimum price of $2.99 USD. Your purchase comes with a Steam key. You will get access to the following files:
Ripped Pants at Work - Windows
90 MB
Ripped Pants at Work - Mac
104 MB